Empowering Businesses to Fly.
We provide you and your business with all the accountancy services you will need:
Premium and Personal
Accounting & Services
We offer a premium service no matter how big or small your business is. We will get to know you, supporting what you need and when you need it.
With our expert advice we will be with you through the ups and the downs giving you complete peace of mind knowing you have our knowledge by your side.
Have a Finance Team?
We Can Help.
Are you currently running a medium to large sized corporation? Need assistance with maximising your efficiency? Infinitas Accountants can help.
Click 'learn more' to learn how engaging us as a highly powered business partner can drive your business forward, taking it to the next level.
Whether you're starting out or have established your business already, we have a range of solutions for you. We're here to help you grow, each step of your journey.
Speciality Sectors
Are you in the Education, Dentistry or Charity/Not-For-Profit Sector? Click here.
Breaking it Down - The
Infinitas

Blog
Here we simplify the issues on our customers' minds. Read our latest blog posts below.
Feel safe. You're in
expert hands

now.
Accreditations
At Infinitas Accountants we are proud to be registered Chartered Accountants and Statutory Auditors. We are registered with the prestigious and world-wide acclaimed ICAEW Institute of Chartered Accountants, so you can feel safe knowing that you are in great hands. Some of the best in fact (we're a little biased).
Don't Just Take Our Word For It
Ian Young
IY Commissioning Limited
"When I started my Company, me in a little van with 1 customer, from my sons toy room. I needed an accountant and was told to see Caroline. I did not have a clue about Business Tax and VAT, it was a minefield - sleepless nights and headach... Read more"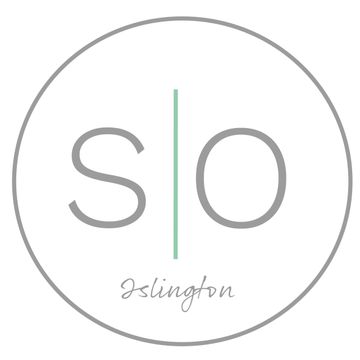 Studio One Islington
Studio One Islington
"The Infinitas team took all the stress and worry out of accounting. The service is simple, easy and great value. We can now do all our accounting from our phone! No more paperwork, no more time on year end stress."
Let us help you save time & money.
We would love to help you.
Press the button below to help us guide you in the right direction so we can help you with your business!